Beard Oil | "Bel Homme" Scent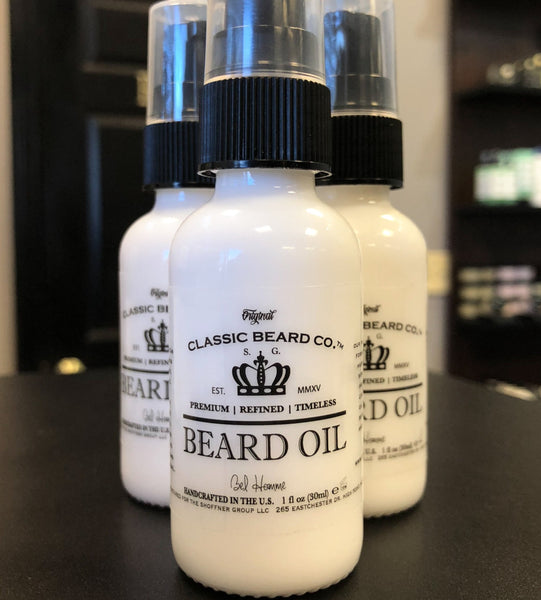 Beard Oil | "Bel Homme" Scent
Our premium beard oil will moisturize and soften the beard, hydrate the skin and add phenomenal shine without being heavy or greasy.  We developed the perfect blend of carrier oils thats designed to work great for all men and all hair types. We also excluded cheap oils and recent fads as well as nut based oils like argan or almond oil in our formula for those with tree nut allergies. 
For those who prefer a scented product, we offer our "Bel Homme" fragrance beard oil. This oil is lightly scented with notes of amber, cedar, vetiver and cypress.  The scent is versatile, stylish and fresh but definitely masculine. This scent will identify you as confident and relaxed no matter what the situation.  This has become a cult classic!
Ingredients: Sesamum Indicum Seed Oil, Simmondsia Chinensis Oil, Natural Vitamin E and Fragrance.
1 oz. / 30 ml