Beard Wash | "Homme Frais" Scent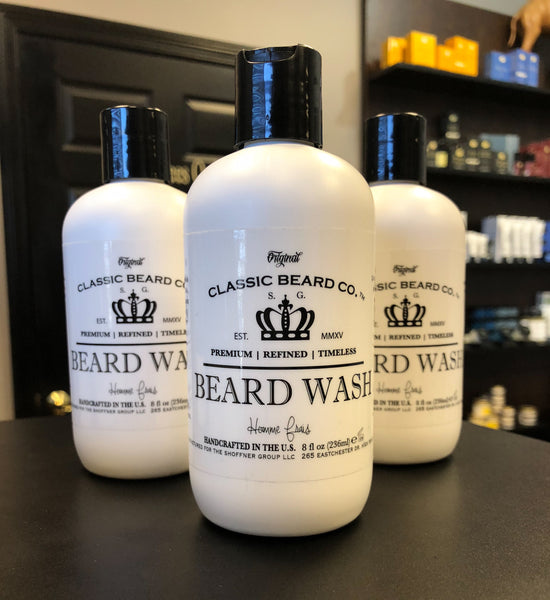 Beard Wash | "Homme Frais" Scent
Unlike regular shampoos or soaps that can damage hair follicles and leave your beard dry and irritated, Classic Beard Co. Beard Wash is specifically formulated for beards and made with mild ingredients to keep your beard clean, healthy and strong. 
Besides elevated performance, one thing that makes Classic Beard Co. Beard Wash one of a kind is our new "Homme Frais" scent. The fragrance is lightly scented with notes of aloe, ivy and clover. It's invigorating, fresh and destined to be a classic.
Ingredients: Deionized Water, Sodium Laureth Sulfate, Cocomide DEA, Cocamidopropyl Betaine, Propylene Glycol, Diazolidinyl Urea (and) Iodopropynyl Butylcarbamate, Coconut Oil, Hydroxyethylcellulose, Methylcellulose and Hydroxypropyl Methylcellulose, Fragrance, Panthenol and Sodium Chloride.